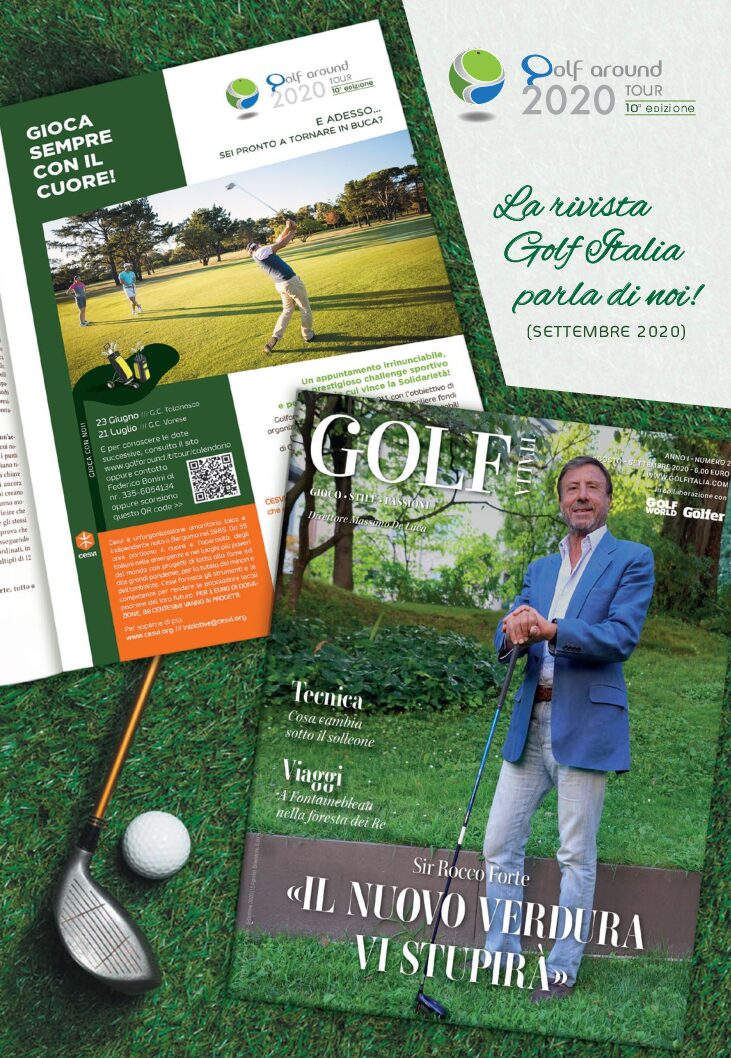 Conoscete la rivista GOLF ITALIA?
Golf Italia è il nuovo Magazine di House of Italian Golf, filiale italiana del Gruppo Internazionale House of Swiss Golf con sede a Zurigo.
La Rivista nasce come punto di riferimento di eccellenza nel panorama golfistico italiano.
E' disponibile sia in formato tradizionale che in formato digitale (andate su golfitalia.com per avere la vostra copia!).
Ebbene, nel numero 2 della rivista, uscito in settembre, si parla anche di Golf Around Tour!
Ringraziamo di cuore il Direttore Responsabile, Massimo De Luca, già volto e voce nota del mondo sportivo italiano, per questa pagina dedicata.
Non fatevi scappare il numero 3 di Golf Italia: gioco, stile, passioni!